22/04/13

Amarachi features in a 6 page spread about Banjee culture in We Are Collision magazine.
Read the article and view more images here:
22/04/13

Rotriplex AKA Roxxxan instagrams a photo wearing the Amarachi Emblem beanie.
22/04/13
Stooshe's Karis has been snapped lately drenched in Amarachi. We are loving Stooshe's new video Slip and their dance routine in particular. Theres a move they do with their foot imitating a slip, inspired by the dancehall step called the 'Nuh Linga' we thinks!!!
Watch the video here:
21/11/12
The Amarachi Pop Up Shop Launch party was a huge success!! If you missed it check out the photos from the event.
14/11/12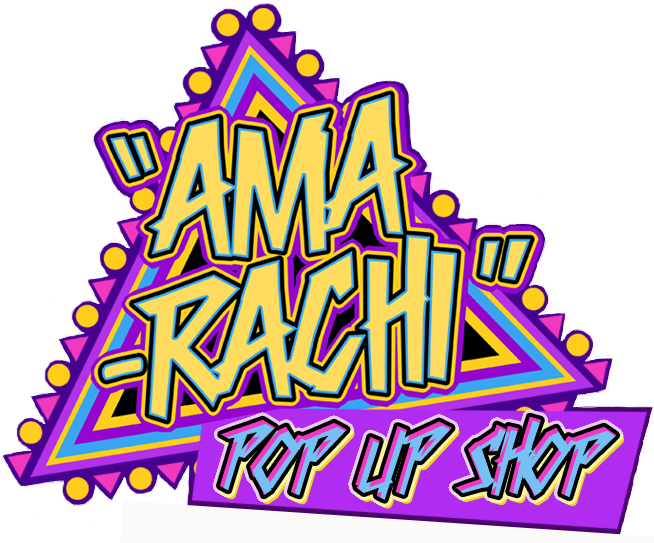 Amarachi Pop Up Shop & Launch Party
We are setting up shop in Wembley for two weeks some make sure you come down and check us out and get those essential christmas gifts in.
In good style to start things all of we a launching with a huge party and your invited! All you have to do is email your names to info@amarachijewellery.co.uk as it is a guest list only event.
Amarachi Pop Up Shop Launch Party
Monday 19th November
19.00-22.00
5-7 Wembley Hill Road, Wembley, London, HA9 8A
On the night there will be a DJ & live performances from LITTLE TRIZZY, A.L. & DIONNE REID.
CUPCAKES BY THE CAKE GIRL CO.
NAIL BAR BY AMARACHI NAILS (by tootsie)
FREE DRINKS
AND LAST BUT CERTAINLY NOT LEAST 40% OFF ALL AMARACHI PRODUCTS!!
WE'LL SEE YOU THERE XXX
4/11/12
Amarachi A/W Campaign Shoot - Behind the scenes.
Here is a little teaser for what we have been working on lately. The new collection is going to be BIGGER & BADDER THAN EVER!!!
23/09/12
Miss The Amarachi London Fashion Week Party?
Not to worry! we have a short clip of the event here. Enjoy!!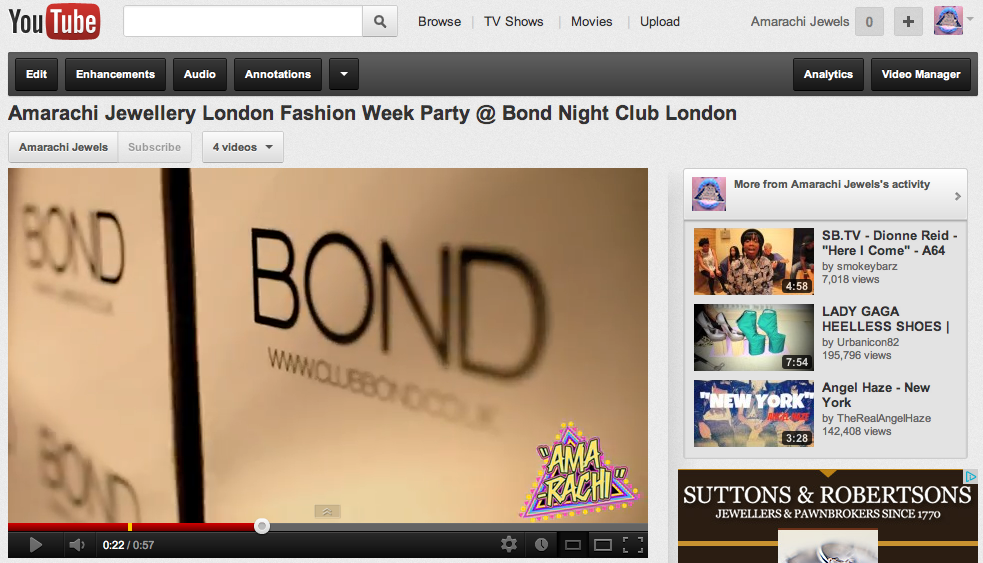 12/09/12
Amarachi London Fashion Week Party @ Bond Nightclub
Here at Amarachi we have ben conjuring up a big surpise for you guys!!
We have teamed up with Bond Nightclub in Central London to bring you thee best experience for London Fashion Week.
We are giving away free goody bags jam packed with jewellery, sweets, discount vouchers and stickers and we are also setting up a free nail bar to launch our Amarachi Nails by Tootsie Range.

This is an event not to be missed!!
>>CLICK HERE FOR FURTHER INFORMATION<<
13/08/12
Discount Discount Discount!!!
Lets admit it... we all love a bargain so we have added this super cool promotion to the website.
When you spend over £50 at AmarachiJewellery.co.uk we will give you £10 off that order!
Pretty sick right?
Heres the discount code: 'Tenner'
Enjoy!!
10/08/12
Amarachi Now Available on KujiShop.co.uk
Alas! Amarachi has now secured another stockist!!
Kuji Shop is an independent retailer in Sheffield, UK.
It much more than a boutique offering unique clothing and jewellery. It also provides an ever changing art and design lead oasis of original collectables, accessories and gifts.
They aim to source ranges internationally as well as locally, and support local artists and designers. Check them out and make sure to subscribe to the blog for all the latest updates!
02/08/12
American Rapper 'Bobby Effect' in Amarachi
The Californian Female rapper 'The Bobby Effect' that went viral with her net video 'Rabbit Hole' has been spotted in Amarachi! We love her music and we definitely think she is one to watch.
Check out her youtube channel >>HERE<<
31/07/12
Amarachi on Bliss Magazine Cover
The Little Mix girls have been spotted yet again in Amarachi Jewellery! This time on the front page of Bliss Magazine and a four page spread. We are super excited as it is our first ever exposure in print and we cant wait to be in more!
Check out the images here:
22/06/12
Little Mix Loves Amarachi
Once again Amarachi is in the limelight thanks to Little Mix. This week Jesy tweeted a picture of her fab Amarachi ring receiving plenty compliments from her fans.
22/06/12
Bliss Magazine Tweet About Amarachi
The Amarachi team are delighted that our pieces were on set at the Little X Bliss Magazine shoot. They are rumoured to be on the next front cover, how cool!
Not only are Little Mix fans of Amarachi but Bliss Magazine loved our jewellery so much that they tweeted images.
Can you spot Amarachi in the top left corner? Of course you can! It stands out in the sea of jewellery!